Newport City Council's social services help to look after and protect vulnerable people. The Santa Appeal exists for one very important reason, so that every child gets a gift to open at Christmas.
NTM are delighted to contribute towards the Santa appeal again this year.
Among the gifts donated by members of the NTM team this year are a mini skateboard, a giraffe baby comforter, a jewellery set, a Minnie Mouse backpack and an action toy. Many more gifts have been donated by people in Lloyds Bank Newport and across the Newport community to make a small difference to a child in need's Christmas.
We would like to extend a huge thank you to Daniel Evans and everyone else at Lloyds Bank and Social Services in Newport for arranging such a successful and rewarding program and we look forwarding to contributing once again next year. It takes a lot of planning and organisation to do the annual Christmas presents, this includes the hiring of the van, ordering cages and of course gathering lists of children's names and we are very grateful to be part of this.
We wish everyone a Merry Christmas and a Happy New Year!
---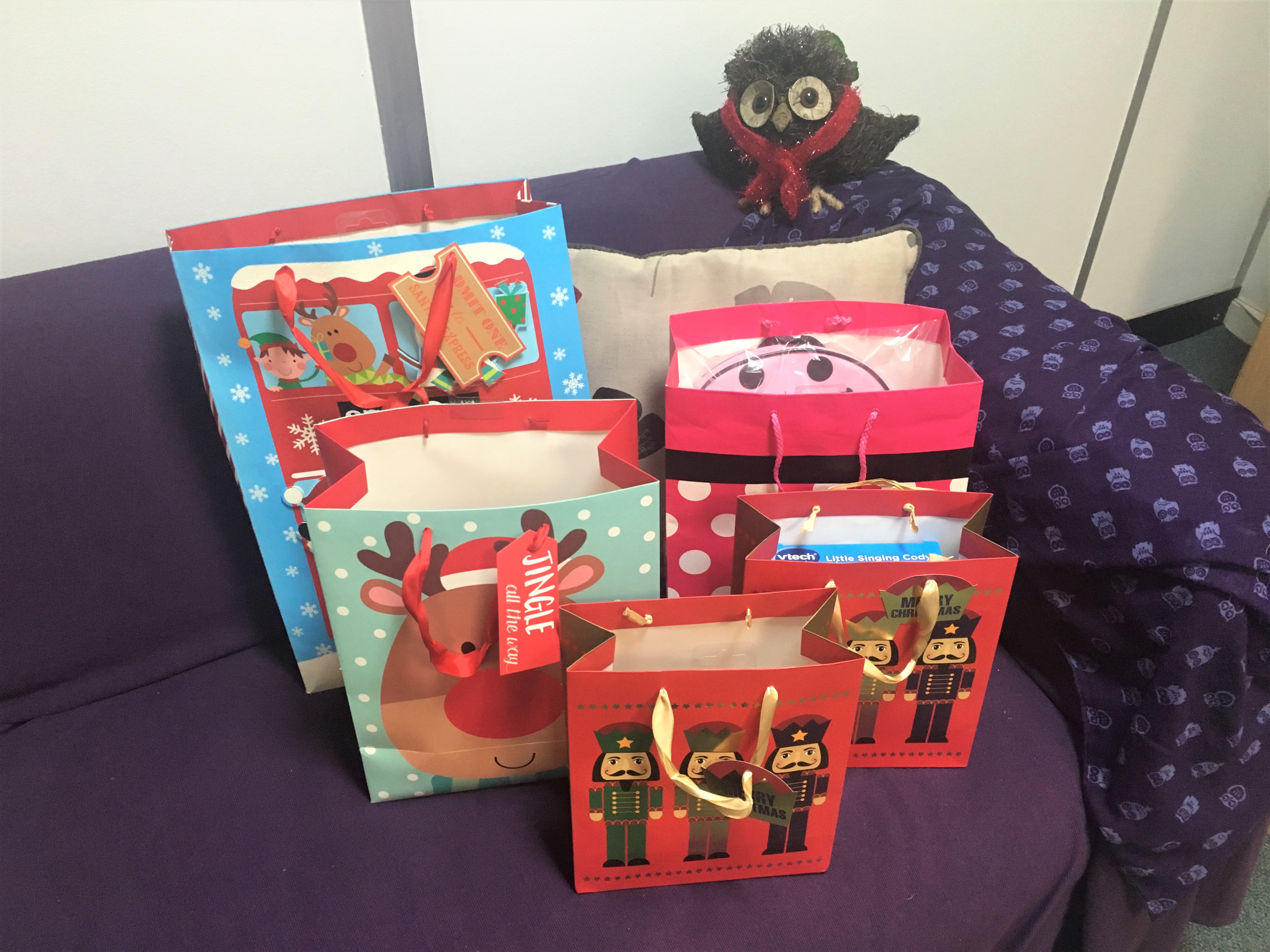 ---