On the day...
We met Alan, our skipper, in the Cardiff Bay Yacht Club and enjoyed a cuppa and a bacon roll before going out to our yacht for the day, White Knight, owned by Alan and fellow crew mate, Nick. The sun was shining and it was near perfect sailing conditions for the race.
The day saw 24 yachts lined up at the start line just off Penarth Pier. The 25th yacht missed the start and was already over the line when the klaxon went... Not to be discouraged, the NTM crew got White Knight back on track and found our way back to the start line (taking stick from the yachts we past along the way!).
After a poor start, the NTM crew pulled together and found some pace, finishing the race in 13th place.
We toasted our efforts in the Marina before joining the other sailors for an after race buffet reception, raffle and charity auction in the Cardiff Bay Yacht Club.
The Bill Davies Memorial Cup was presented to Joyride owned by Chris Watler of Cardiff Bay Yacht Club where the event was hosted.
A big thank you to Alan Shaft and Nick Hankins - not only for allowing us to sponsor their boat for the day, but for their patience with the inexperienced among us.
This year's sail day smashed the previous total, raising over £24,000 for the charity.
---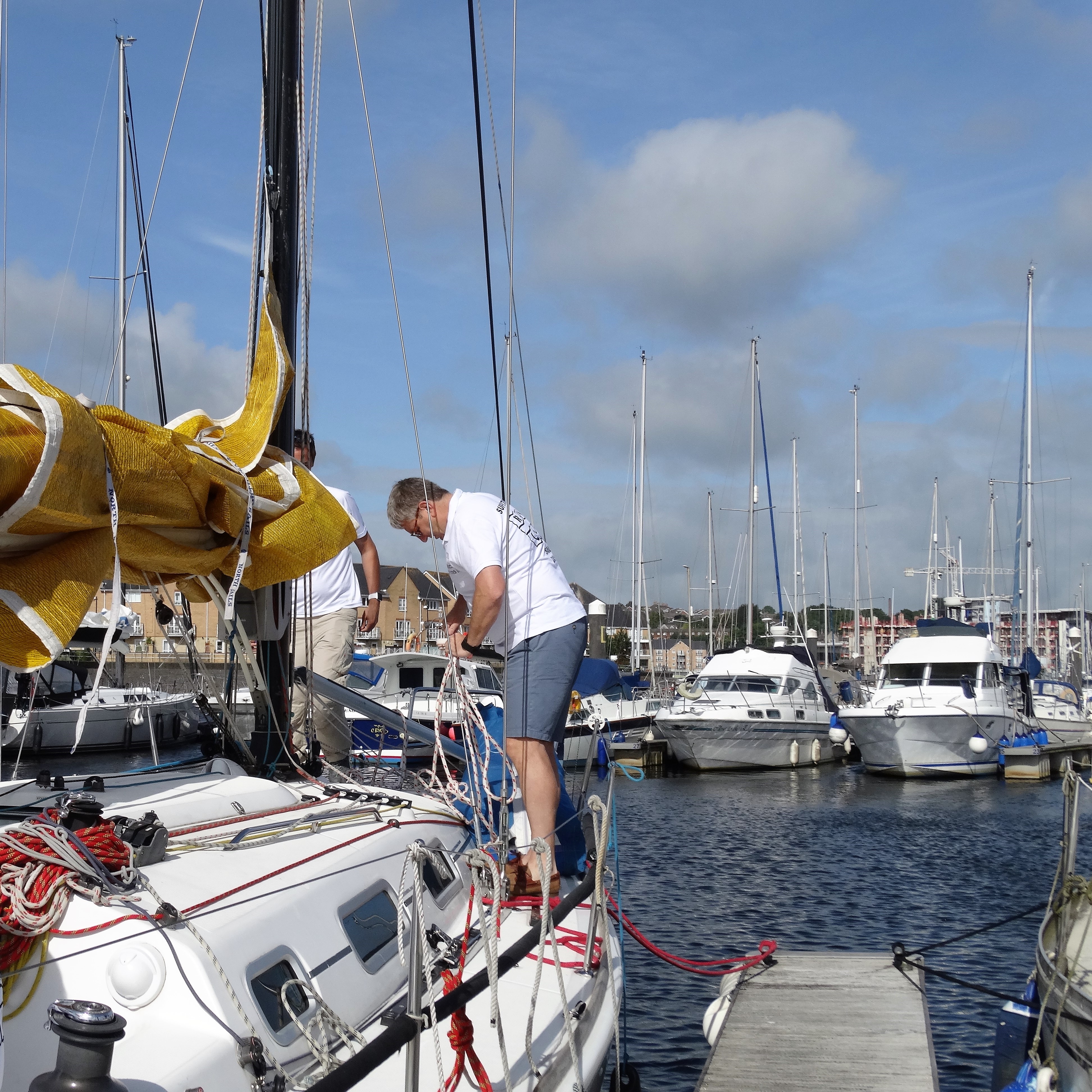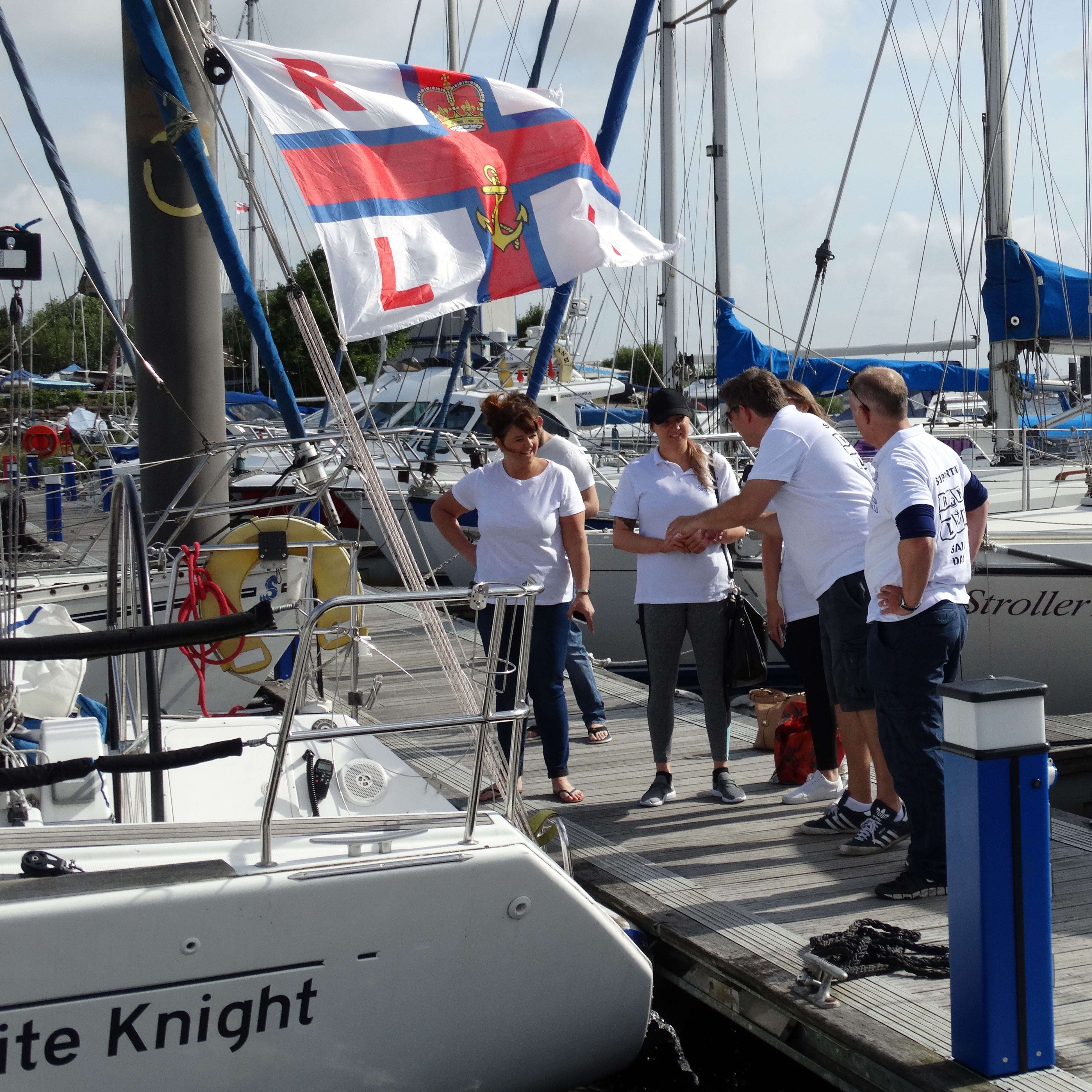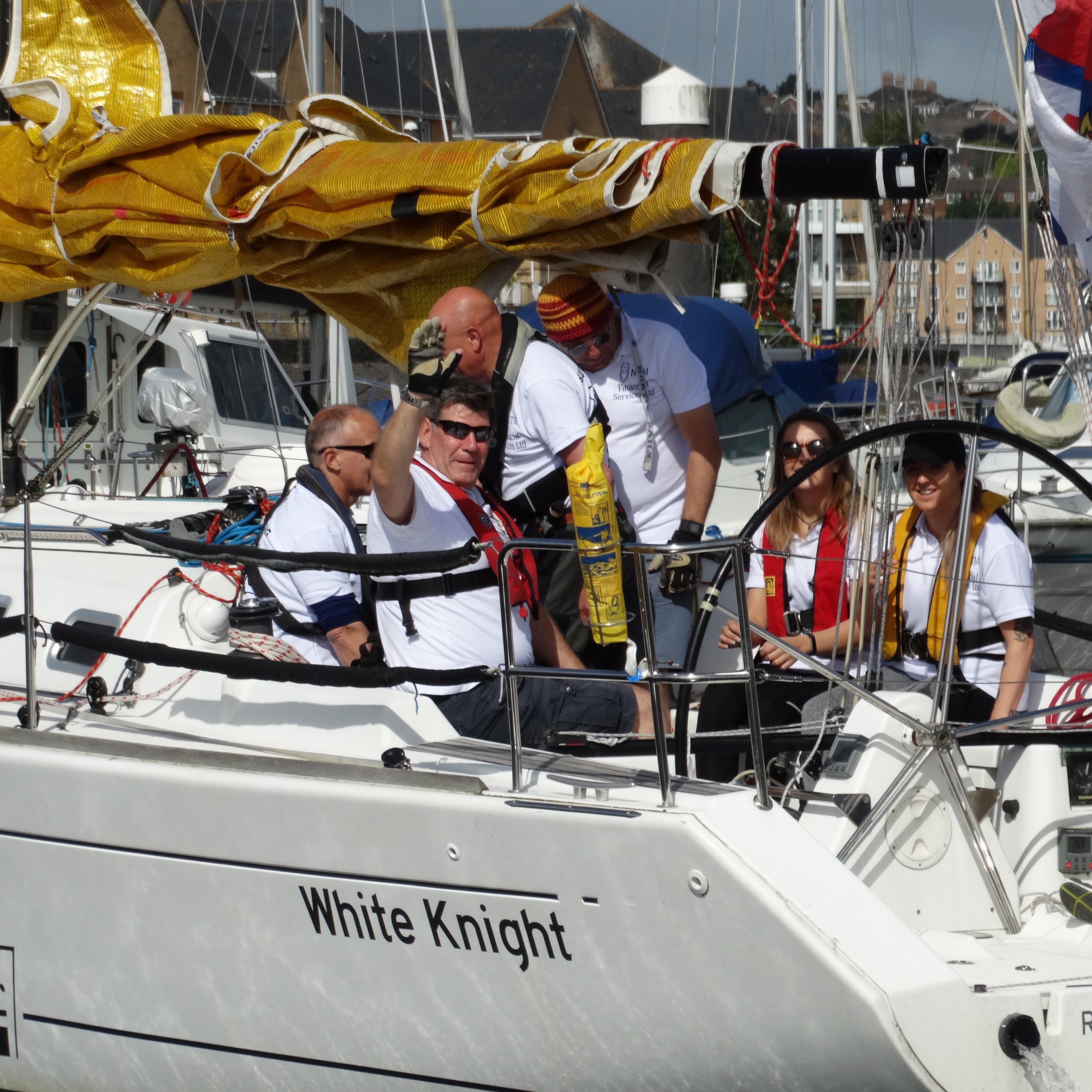 ---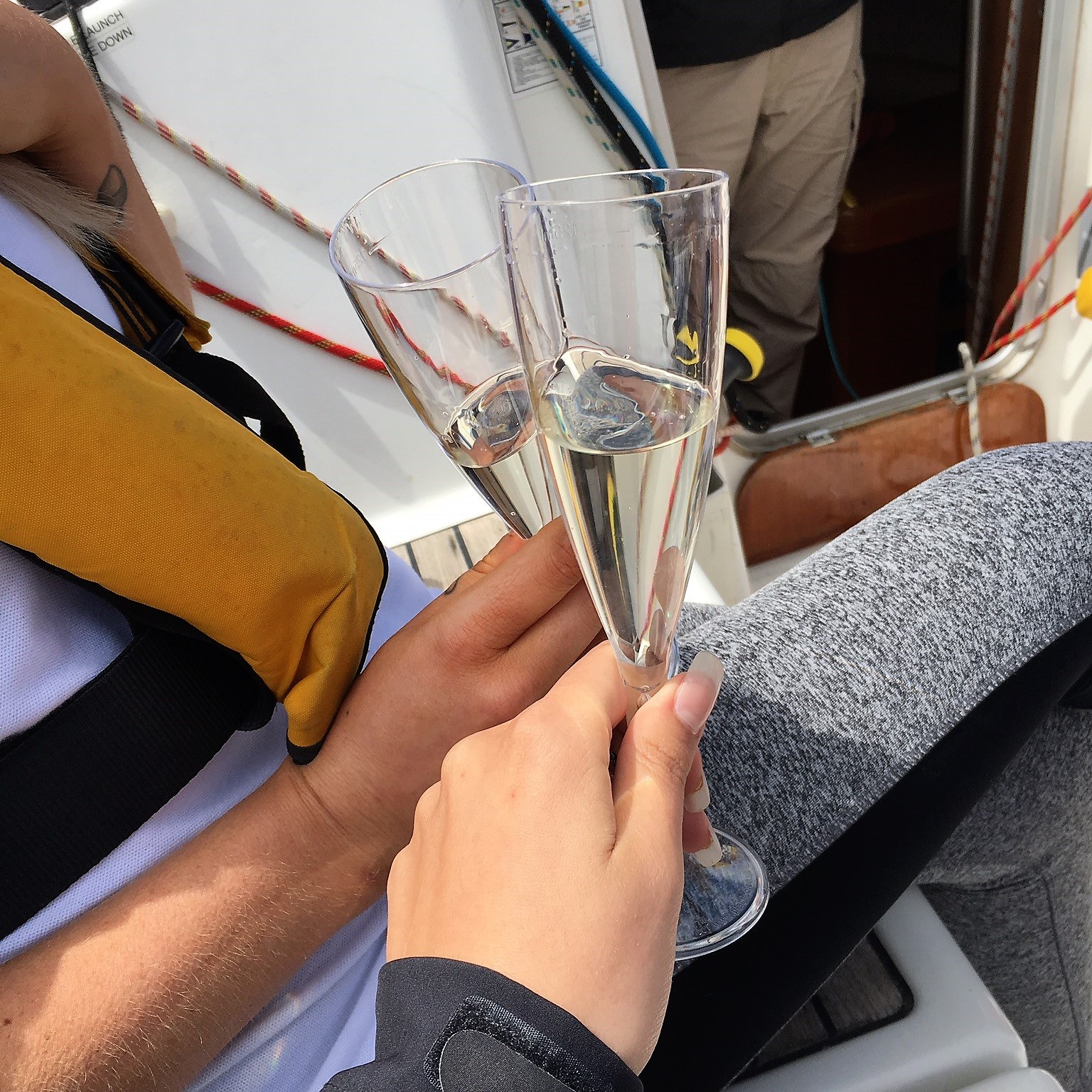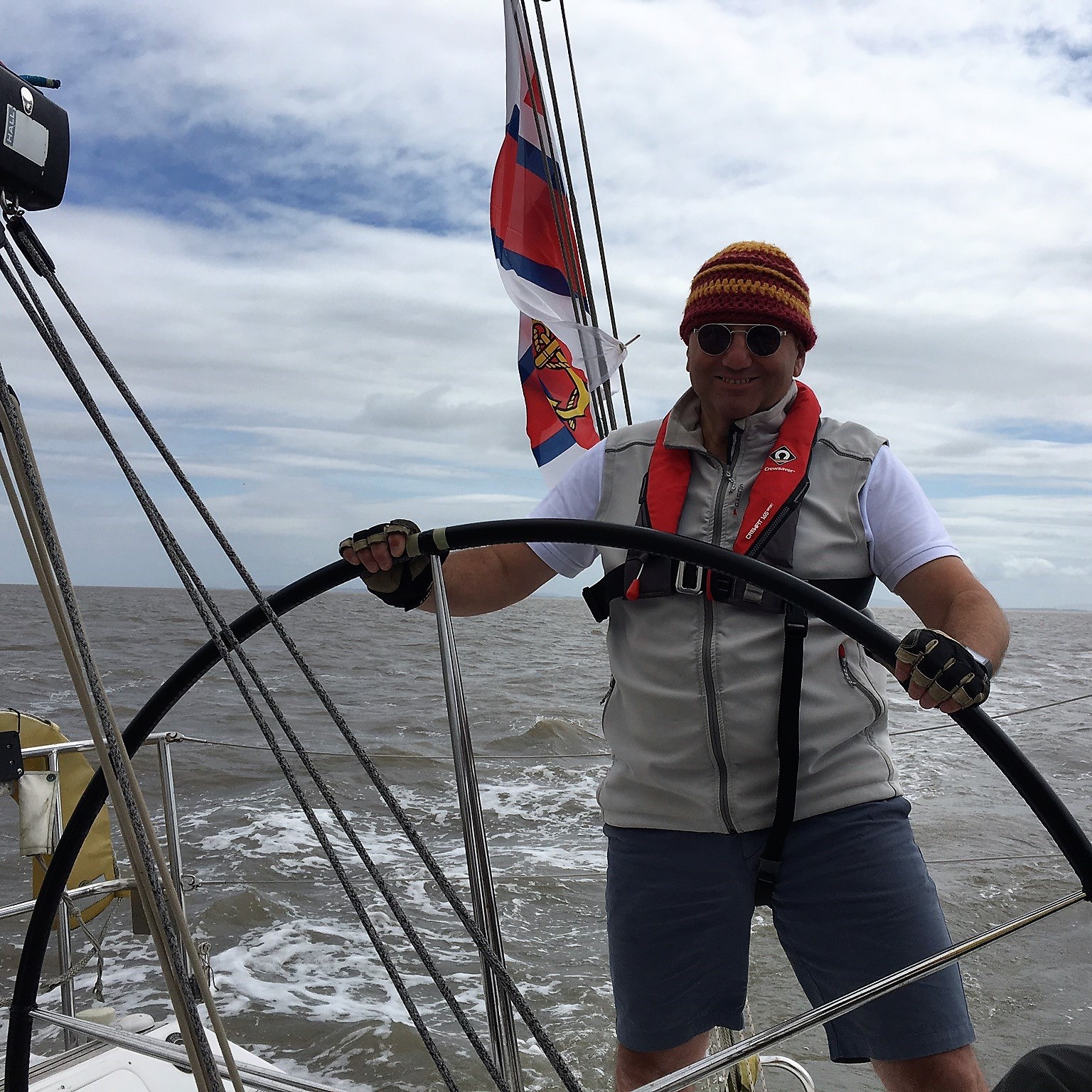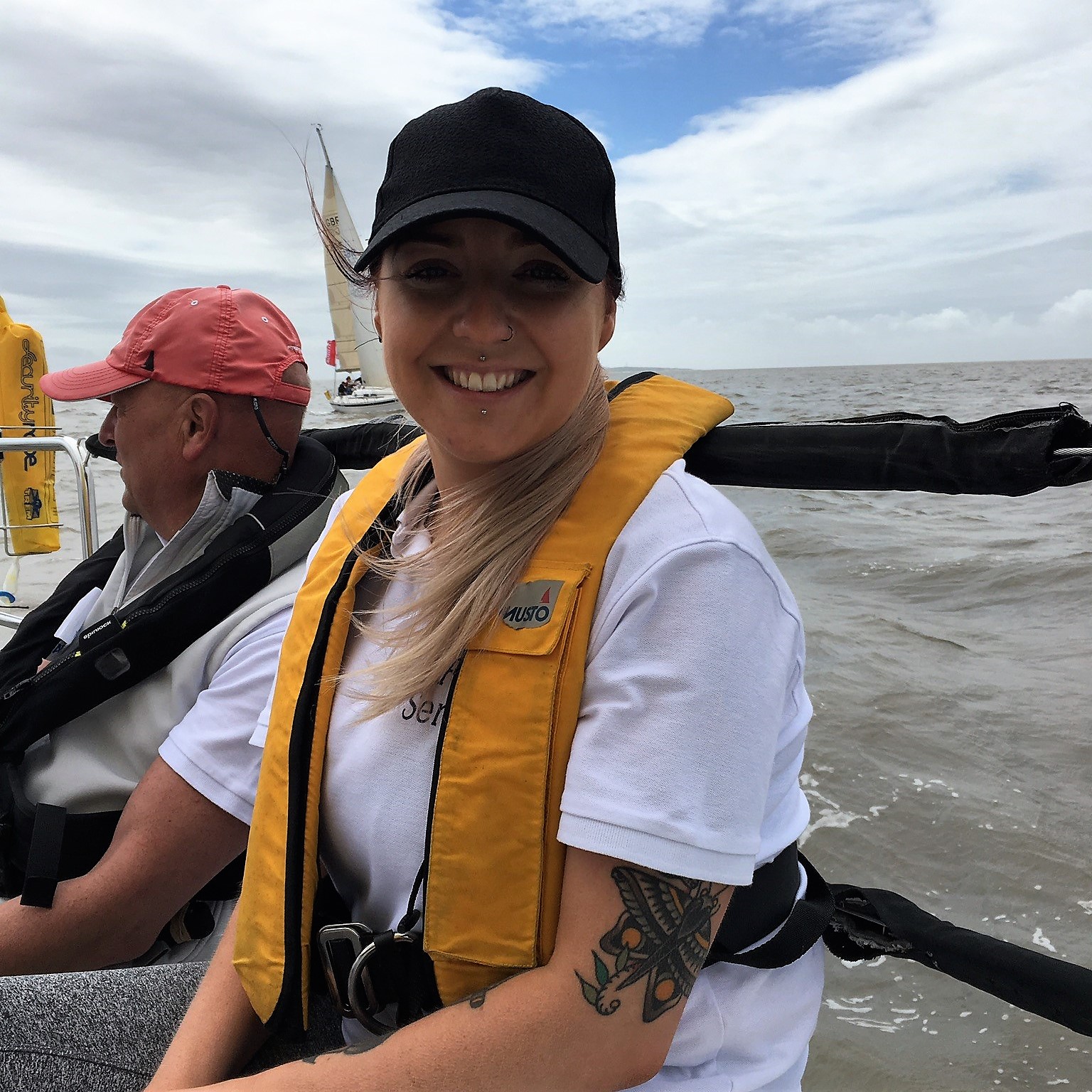 ---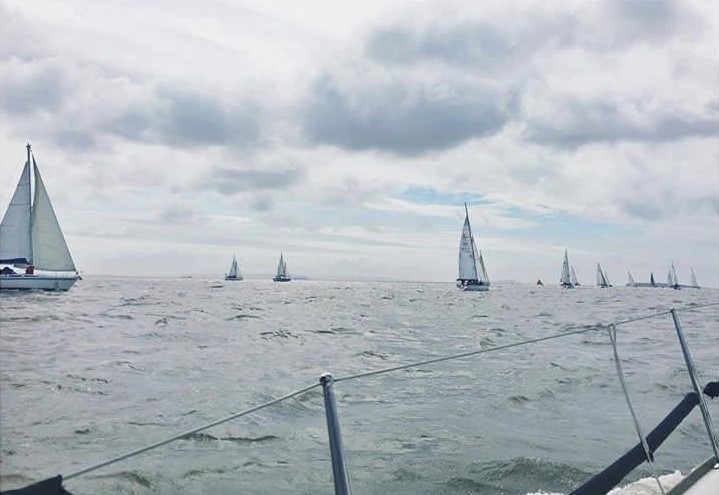 ---